Discover the World of European Furniture Dubai
When it comes to luxury office furniture in Dubai, European designs are highly sought after. Known for their elegance, sophistication, and attention to detail, European furniture brands offer a wide range of high-quality pieces that can elevate any workspace. From Italian leather chairs to German-engineered desks, these exquisite pieces are designed to provide both comfort and style, making them the perfect choice for those looking to make a statement in their office.
Some of the top European furniture brands available in Dubai include Poltrona Frau, Vitra, and Walter Knoll. These brands are renowned for their innovative designs, exceptional craftsmanship, and use of premium materials, ensuring that your office space is both functional and visually stunning. Whether you're looking for a sleek, modern look or a more traditional, classic style, European furniture in Dubai offers something for everyone.
Custom Made Furniture in Dubai: Tailored to Your Needs
For those who desire a truly unique and personalized office space, custom made furniture in Dubai is the way to go. With a plethora of skilled artisans and craftsmen in the city, you can have your office furniture designed and created to your exact specifications. This allows you to create a workspace that is not only visually appealing but also tailored to your specific needs and preferences.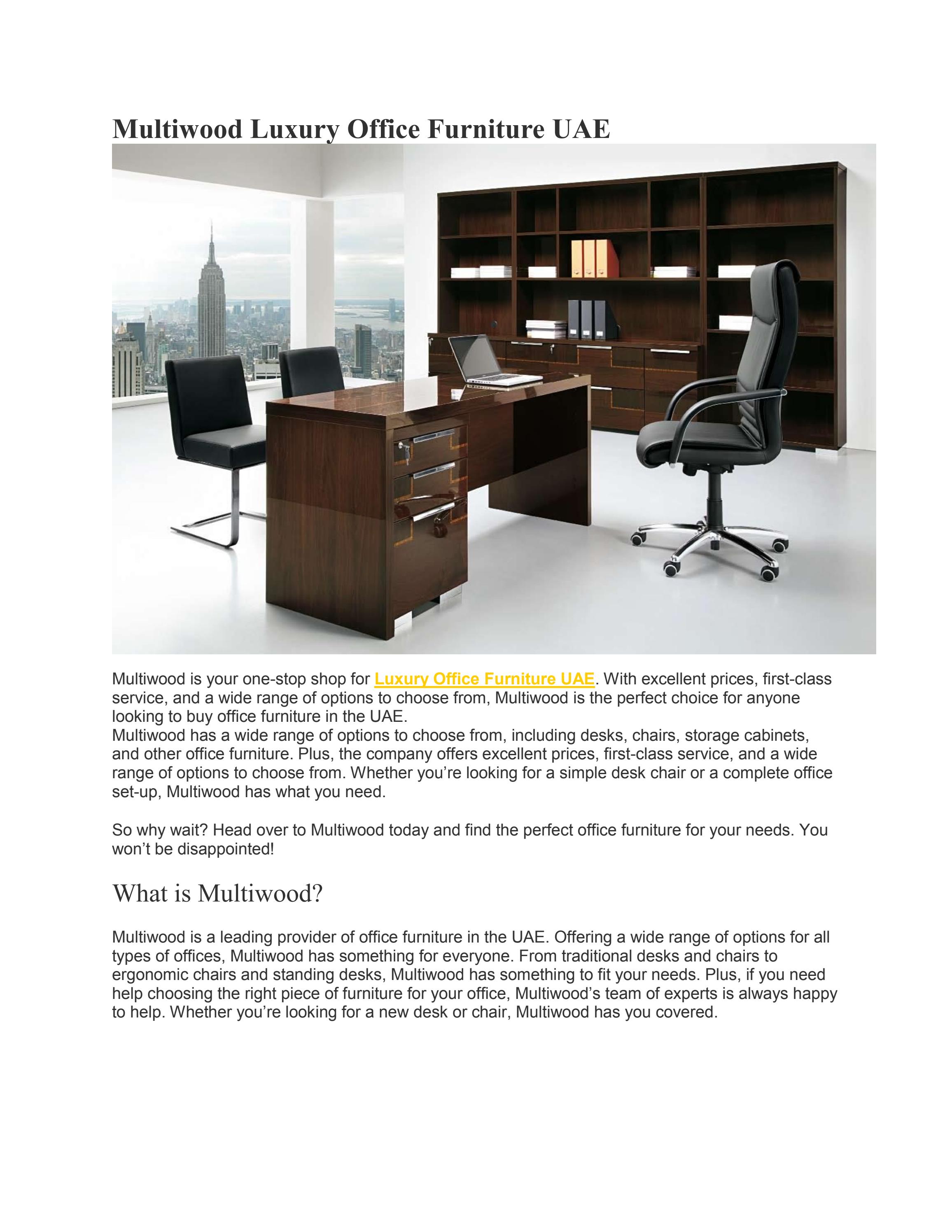 Custom made furniture in Dubai can range from bespoke desks and chairs to one-of-a-kind conference tables and storage solutions. By working closely with a skilled designer, you can ensure that every piece of furniture in your office is a perfect reflection of your brand and personal style. Additionally, custom made furniture can be designed to maximize space and functionality, making your office more efficient and productive.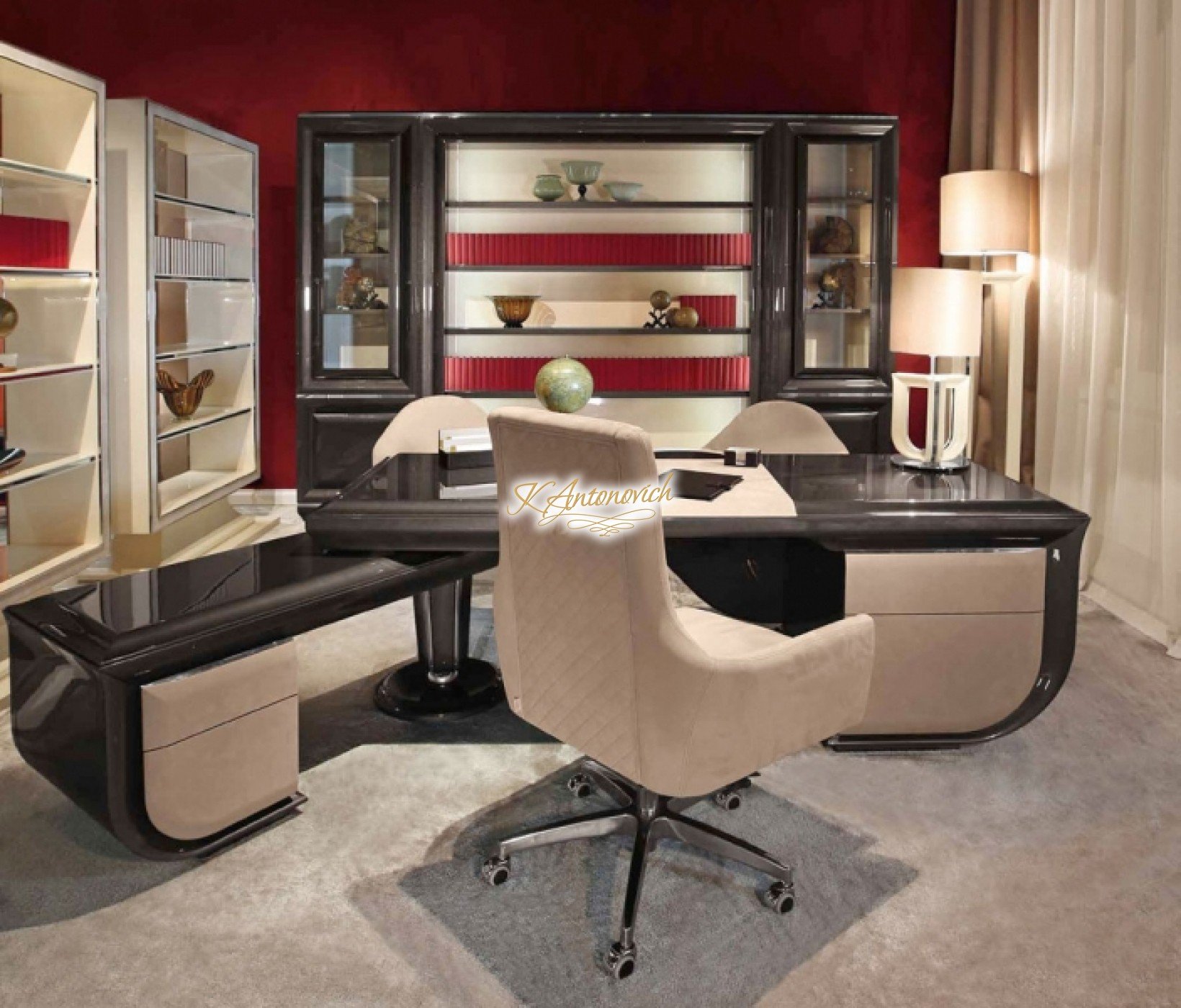 Modern Furniture Dubai: Embrace the Future of Office Design
Modern office furniture in Dubai is all about embracing the latest trends and innovations in design. With a focus on clean lines, minimalism, and functionality, modern furniture can transform your office into a sleek, contemporary space that is both stylish and efficient. Some popular modern furniture styles in Dubai include modular workstations, ergonomic chairs, and smart storage solutions that help to keep your workspace organized and clutter-free.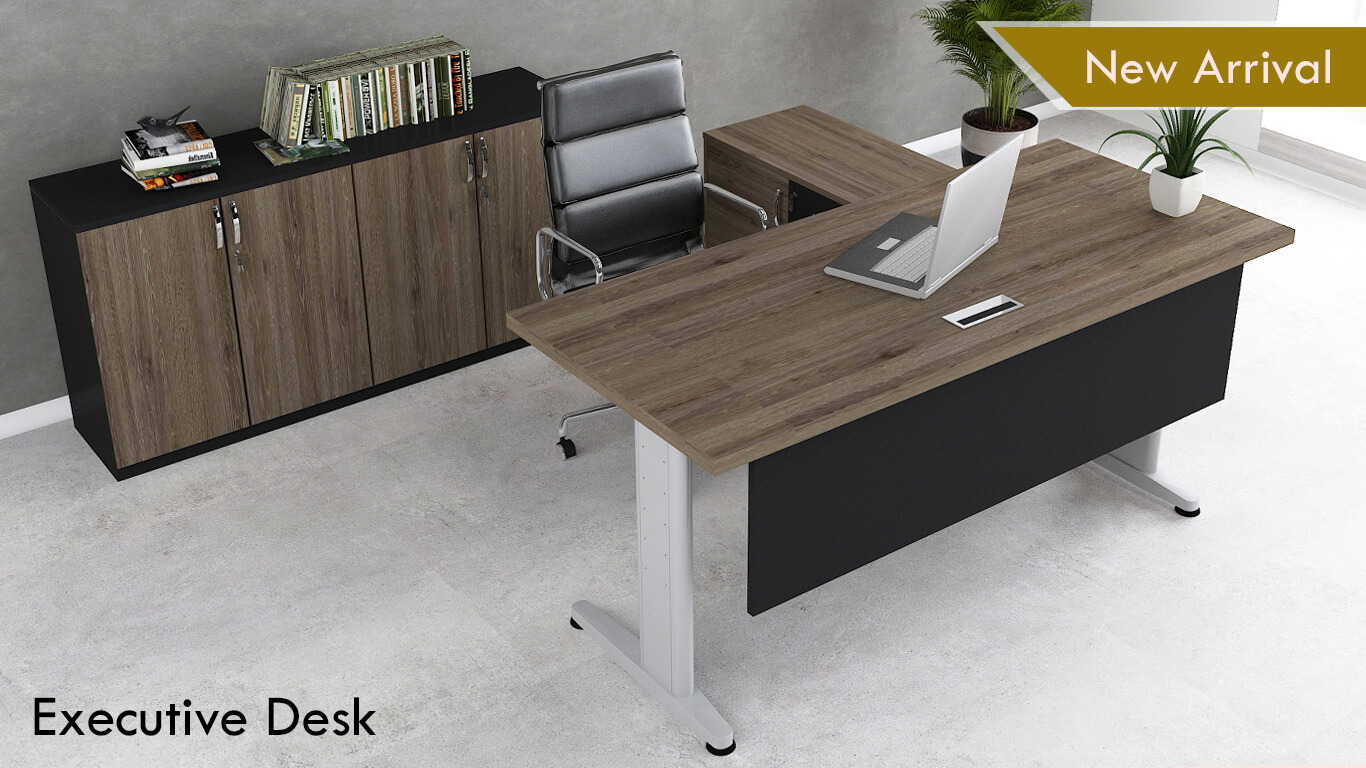 By incorporating modern furniture into your office design, you can create a space that is not only visually appealing but also conducive to productivity and collaboration. Many modern furniture pieces are designed with ergonomics in mind, ensuring that your employees are comfortable and supported throughout the workday. This can lead to increased job satisfaction and overall better performance.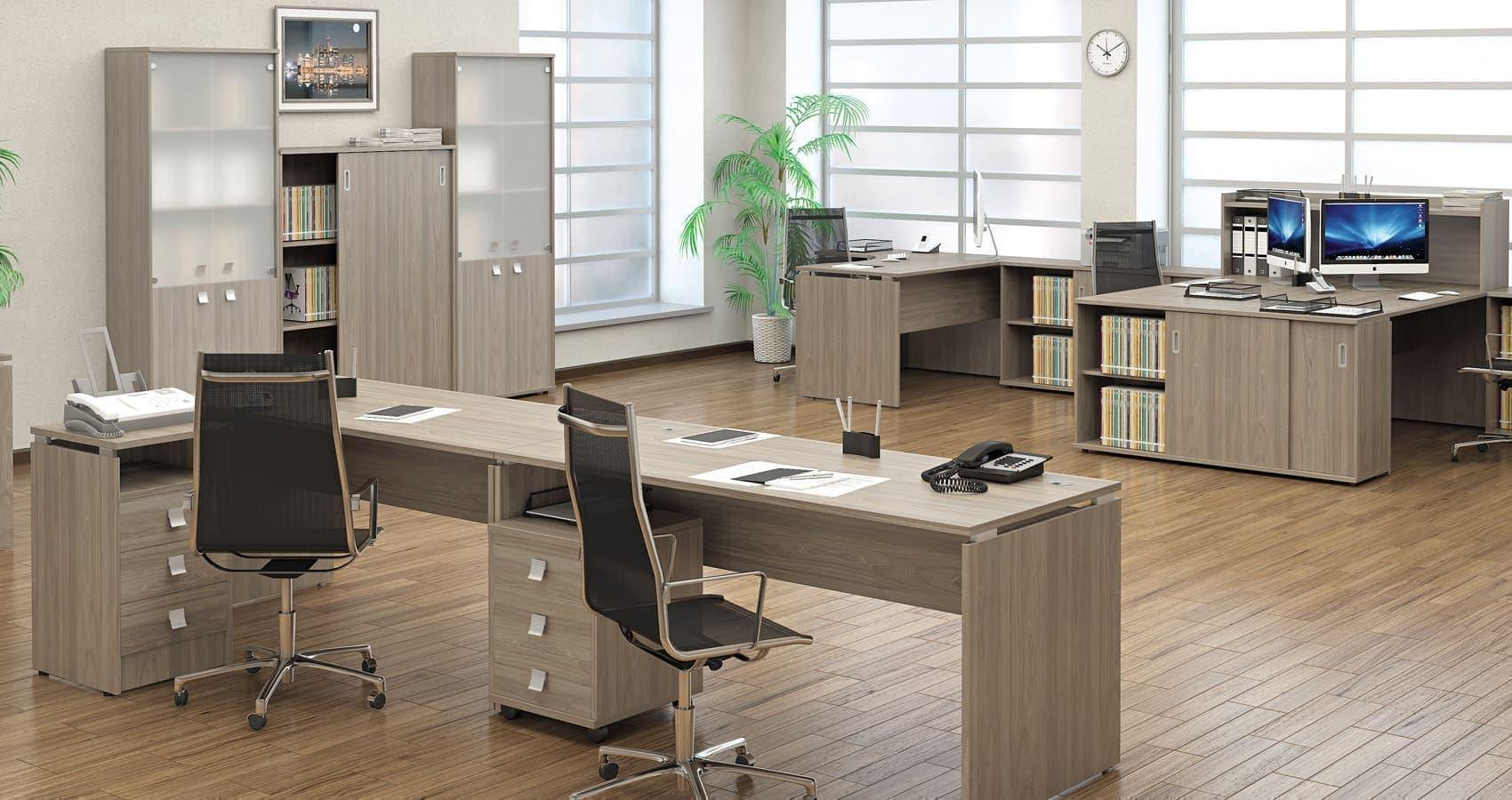 Transform Your Office with Luxury Seating Solutions
One of the most important aspects of any office space is the seating. Luxury office chairs in Dubai are designed to provide the utmost in comfort and support, ensuring that you and your employees can work comfortably for extended periods. From ergonomic task chairs to plush executive seating, there is a wide range of luxury seating options available to suit any office environment.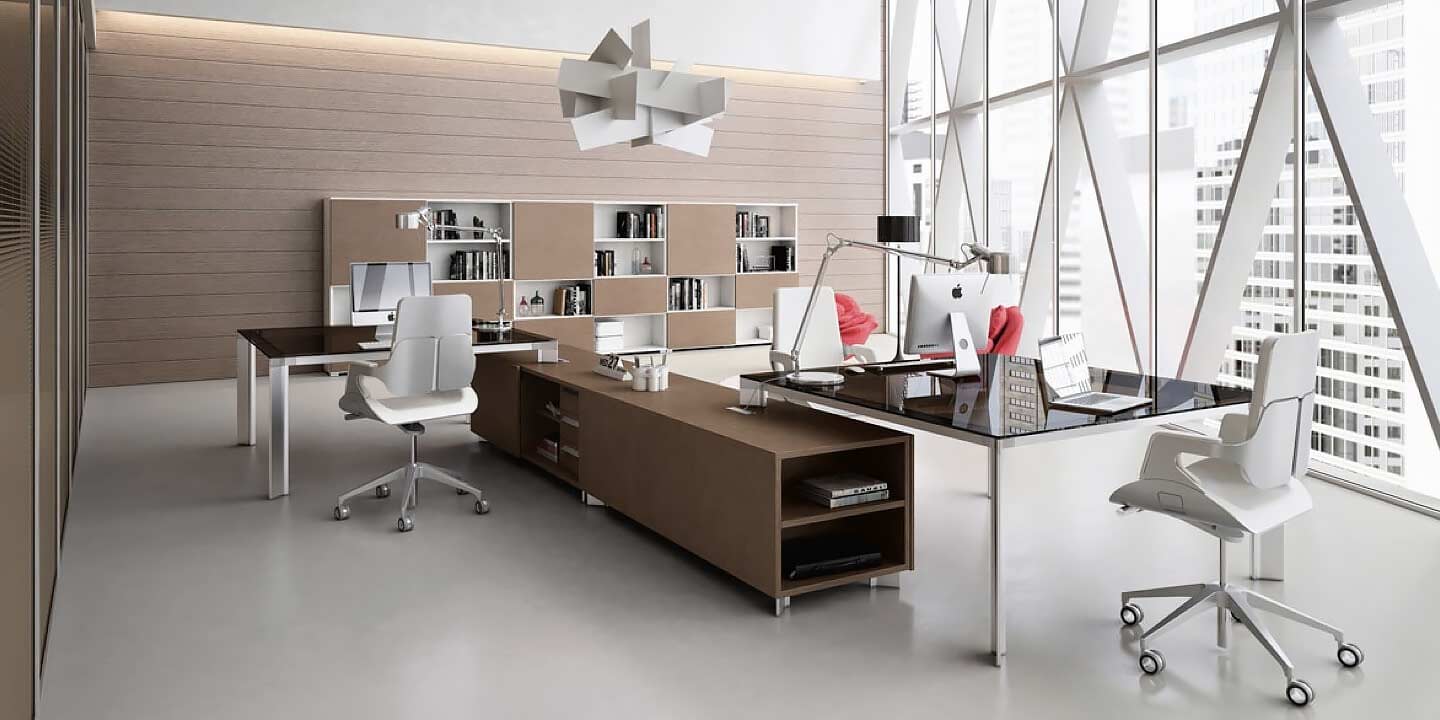 When selecting luxury office chairs in Dubai, it's essential to consider factors such as adjustability, lumbar support, and materials. High-quality leather, mesh, and fabric options are available, allowing you to choose the perfect seating solution for your workspace. Additionally, many luxury office chairs are designed with sustainability in mind, utilizing eco-friendly materials and manufacturing processes.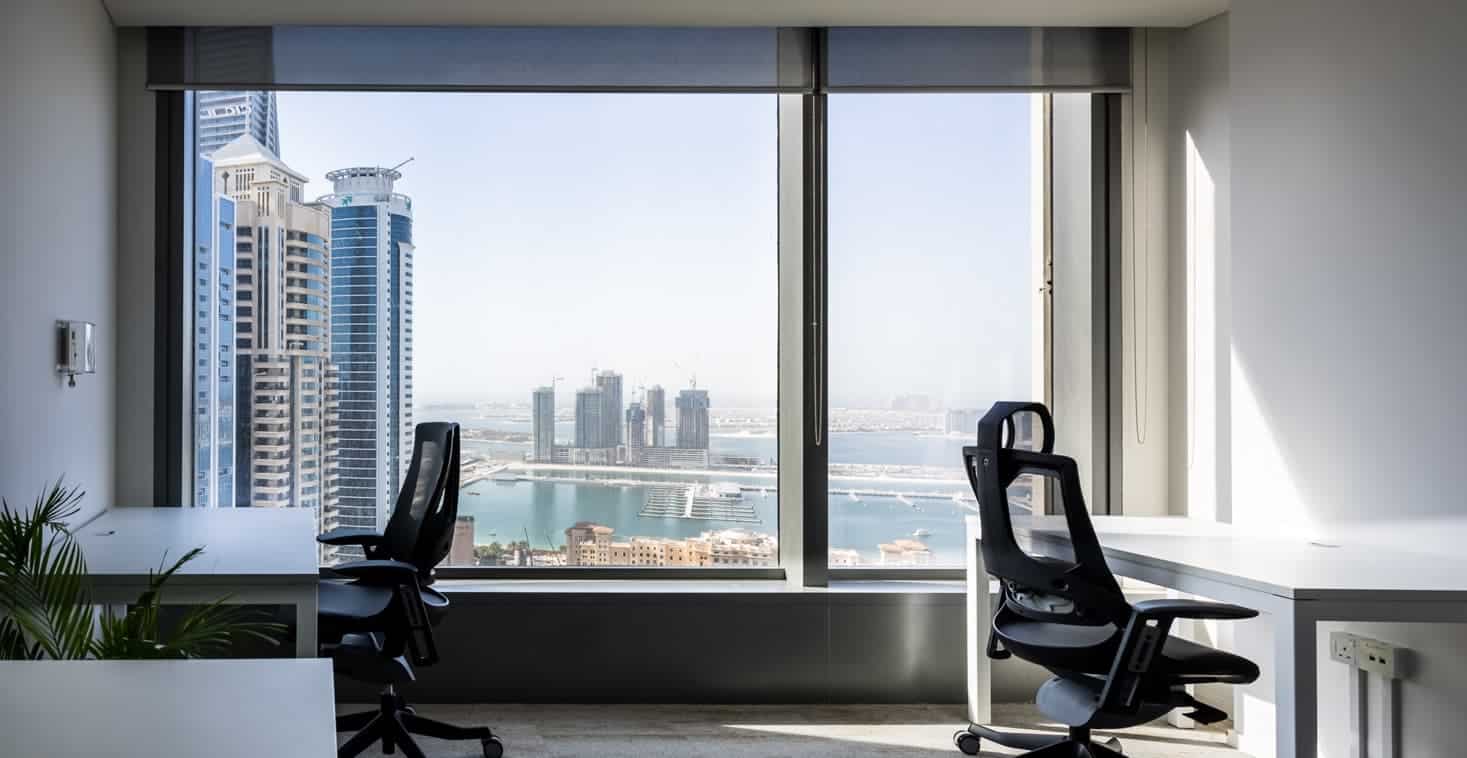 Upgrade Your Workspace with High-End Desks and Workstations
A well-designed desk or workstation is the foundation of any productive office space. Luxury office desks in Dubai are available in a variety of styles, materials, and finishes, ensuring that you can find the perfect piece to suit your needs and aesthetic preferences. From sleek glass and metal designs to rich wood finishes, these high-end desks are sure to make a statement in your office.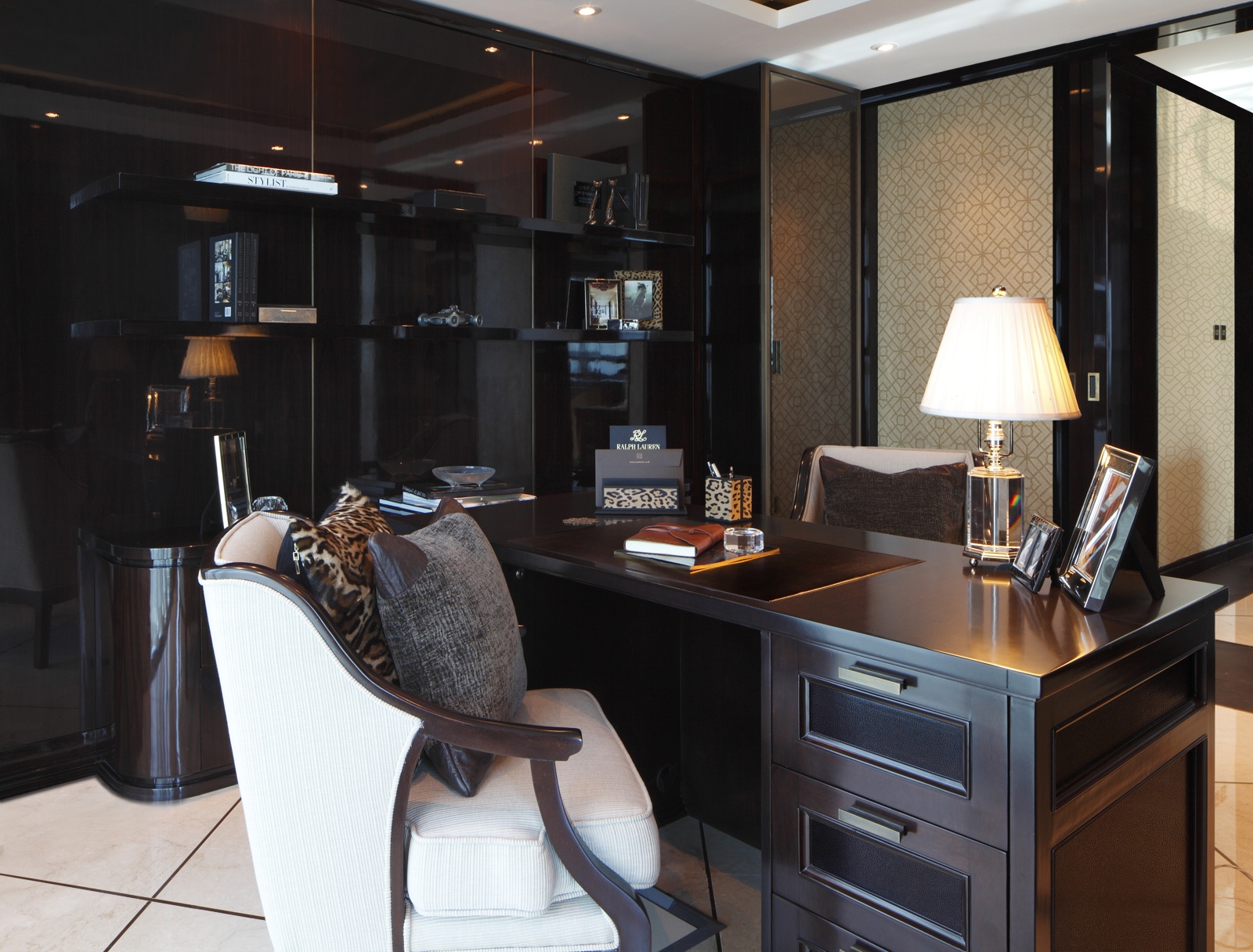 When choosing a luxury office desk in Dubai, it's essential to consider factors such as size, storage, and functionality. Many high-end desks and workstations are designed with integrated storage solutions, cable management systems, and adjustable components, making it easy to create a workspace that is both stylish and efficient.
Enhance Your Office Ambiance with Luxury Lighting and Accessories
The right lighting and accessories can make all the difference in creating a luxurious and inviting office space. Luxury office lighting in Dubai is available in a wide range of styles, from elegant chandeliers and pendant lights to sleek desk lamps and floor lamps. These high-quality lighting solutions can help to set the mood in your office, creating a warm and welcoming environment that encourages productivity and collaboration.
In addition to lighting, luxury office accessories in Dubai can help to elevate your workspace even further. From stylish desk organizers and pen holders to elegant artwork and decorative accents, these accessories can add a touch of sophistication and personality to your office.
Invest in Luxury Office Furniture in Dubai for a Workspace That Inspires
By investing in luxury office furniture in Dubai, you can create a workspace that is not only visually stunning but also highly functional and comfortable. From European furniture designs to custom made pieces, there is a wealth of options available to suit any taste and budget. By carefully selecting the right furniture, lighting, and accessories, you can transform your office into a space that inspires creativity, productivity, and success.